Using car air conditioning in winter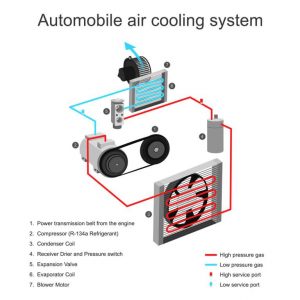 Sounds bizarre, doesn't it? Using car air conditioning in the winter months. They're cold enough; our cars don't need cooling down any more. Well, you're right but if you wait until the New Year to fire it up again, you'll be left disappointed. So why on earth is using your air conditioning in winter a good idea? We'll let the chaps in the workshops at Roxby Road Garage explain.
How does the car air conditioning system work?
So here's the science bit. Hopefully, this will give you a better idea of why using your air conditioning during winter is such a good idea.
The most important part of your air conditioning system is the refrigerant gas stored in the compressor. This makes the outside air crisp and cool and is probably the [...]